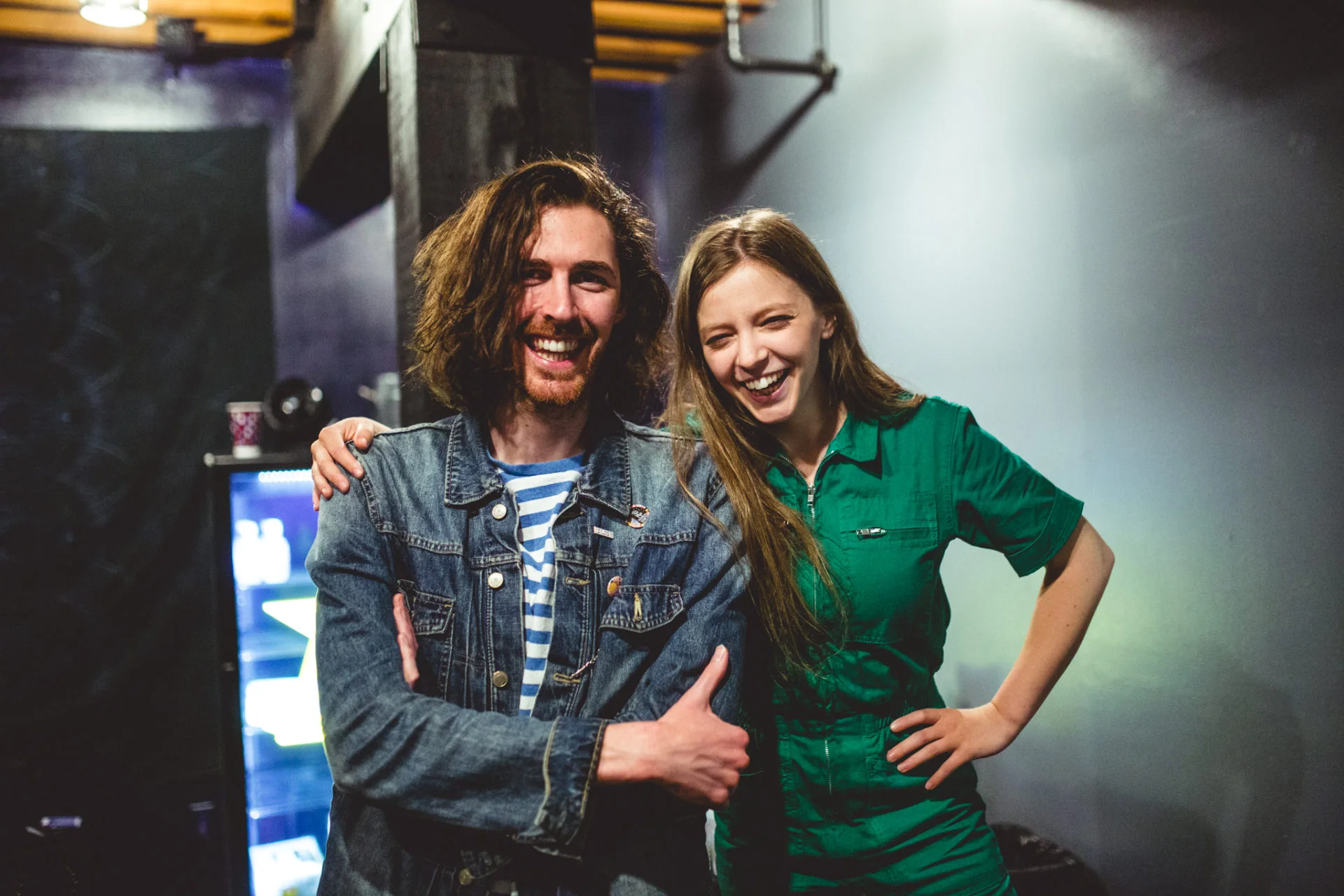 Photographer Austin Roa shares stories of epic Wastelend, Baby tour shots
You've been photographing live music for just a short time. You discover you have a natural ability to capture the moments, where the colors are vibrant, and the pictures not only tell the stories, but also sing the songs. This leads you to some great relationships and being asked to work with Jade Bird. Eventually, upon being named Bird's tour photographer, you find yourself shooting Bird as she rocks the coveted opening slot each night on Hozier's Wastelend, Baby tour, and for a few nights, you are now also Hozier's tour photographer.
Meet Austin Roa. This is his story – and here, he takes us behind the lens of some of his favorite shots from wildly successful Jade Bird/Hozier North American tour that ran from March 10 – April 14th.
I'm 24 years old. I started photography after I graduated college (almost 2 years ago). I spent many nights sneaking into shows and lying to security guards, which after doing for a while, led me to some artists that eventually led me to Jade who is signed to the incredible record label, Glassnote. After making this specific video for fun with one of my dear friends, Robert DeLong, I was offered to go out with Jade for about 10 days to capture something similar. This video became the final product – and wouldn't you know it, the rest is history.
As far as the shows I shot for Hozier; they only came up because his photographer (the wonderful Christian Tierney) was off to the iheart radio awards as he was nominated for best touring photographer. He was gone for two days, which meant two shows they had asked me to shoot. Then, the last two shows Christian was actually sick! So again, they asked if I could fill in which I of course said yes. Kind of a lame story – but hey! A kid shooting house shows to shooting theaters for the number #1 artist on billboard (even for just a few shows) will always be a humbling story for me personally. 
This is actually a double exposure in camera! It's two completely different photos merged in one hot off the SD card. You can see Jade's head in the bottom left hand corner of the photo blurred out in addition to the the light ring surrounding her (which is one photo on its own).
This is just us screwing around outside the theater, which is usually what happens when we have breaks between shows.
I'm a huge fan of shooting with a 14mm wide lens, hence this photo of Hozier finishing "Take Me to Church". I grew up skateboarding and idolizing skate videos shot on 8mm fish eye lens', so the 14mil compliments that nostalgia for me. Fun fact: all of my 14mil photos are shot on manual focus (ahhh!)
This photo was just one of many where the lights looked absolutely fantastic. I just happened to catch him at a good moment right when he stepped away from the mic.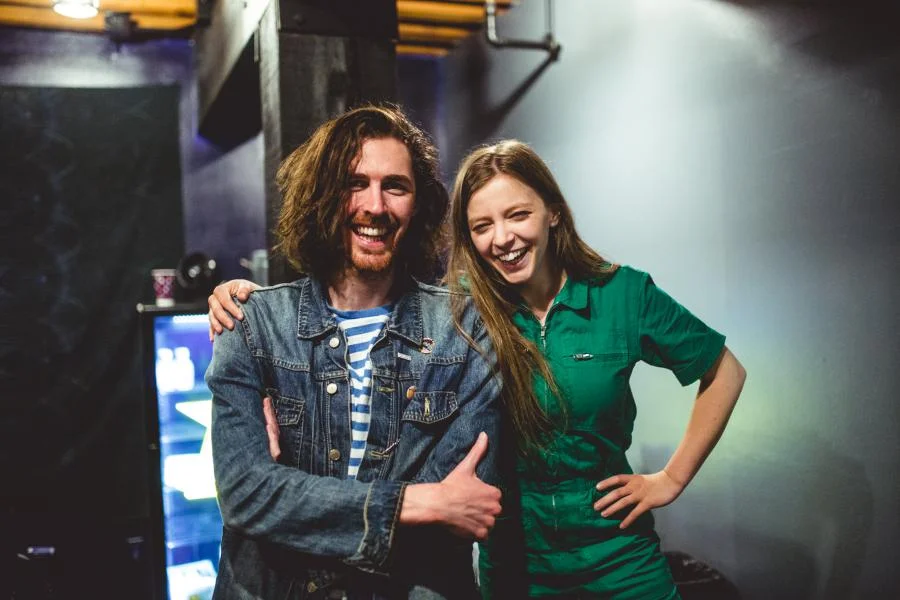 The photo of Jade and Hozier was our last encounter with him and his beautiful band/crew. We were thanking him and saying our goodbyes when Jade asked if she could get a photo with him. I ran to our dressing room, grabbed my camera, sprinted back and Jade was on top of the couch to match his height. I snapped the picture and before you know it, the Wasteland, Baby tour was over.
~ Austin Roa
For more visit AustinRoa.com
Jade Bird's debut record is out everywhere now! For tour dates, tickets and more information visit Jade-Bird.com
Part two of Hozier's Wasteland,Baby tour kicks off on May 21st, For tour dates, tickets and more information visit Hozier.com