photo by: Sydney Gawlik
Tour Diaries with Angie McMahon: Thank you, Hozier
This past November, Melbourne's Angie McMahon toured with Hozier – opening each night on the last leg of his 2019 Wasteland, Baby tour. Setting the mood and getting the show started with just her Harmony H781 guitar and voice, McMahon would often then join Hozier to close the evening with a beautiful "Work Song" duet.
Upon returning back to her native Australia, I had the chance to connect with McMahon to reflect upon her experience playing some of the countries most majestic venues with a profound Global Citizen like Hozier – from the Chicago Theatre to the Wang Theatre in Boston to Hammerstein Ballroom in New York.
photo by: Sydney Gawlik
How did this tour come to be?
In America, I have a very dear friend and team member called Ben. He is my booking agent at WME, and he's been finding dream gigs that I can be a part of. This was one of those! All my love to Ben, and his new dog Nora. Welcome to the family.
Do you recall the emotion when you realized this tour was definitely going to happen?
Actually, I was pretty overwhelmed with releasing my album, so I didn't really register that it was coming up until I got on a plane to the US a couple days before the Chicago gig. And then I was so excited when I got there. I felt very grateful.
Your first encounter with Hozier?
I remember thinking "he's tall" and then "he's friendly".
What do you recall about the first show of the tour?
Not knowing what to wear, feeling very welcomed by an incredibly kind crowd, eating a delicious roast dinner and a rainbow cake, and watching the Hozier band smash it out of the park.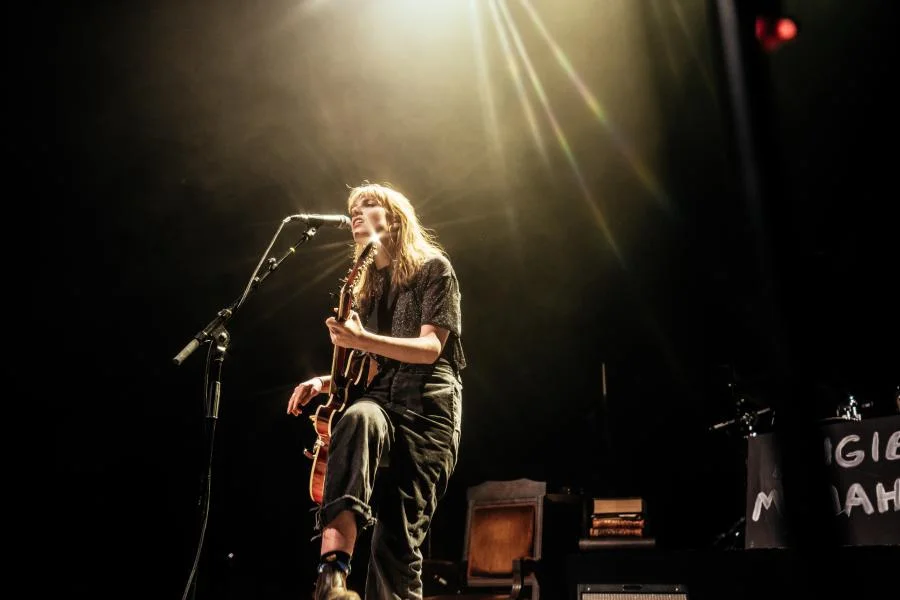 photo by: Sydney Gawlik
What did you learn / biggest takeaways from this tour?
I took away a real desire to practice guitar more, and write more songs, particularly songs that empower people and have wild backing vocals, and it reassured me that you can be a warm person and employ warm people and build a good community on the road.
Do you have any favorite moments for the tour or favorite shows?
I loved hearing the song 'Movement' every night, they performed that flawlessly, and everyone in the band was wonderful to watch every time. There were some rooms that were so beautiful, and some crowds that were so beautiful. I really loved the crowd in Bethlehem. And in Washington, there were puppies backstage, so…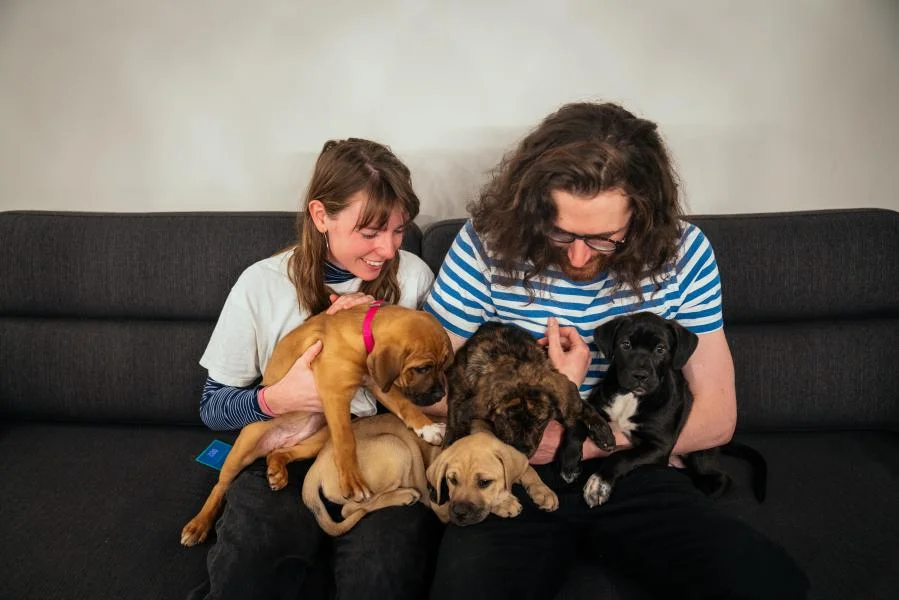 photo by: Sydney Gawlik
How was your experience performing "Work Song" together?
Magic! I love that song so much. I was very lucky to get to sing on it, and I felt so welcomed on the stage.
Overall, what did this tour experience mean to you?
It began a new chapter of my life. It was an incredible month.
photo by: Sydney Gawlik
For more information including releases and tour dates visit: AngieMcMahon.com
Follow @JeffGorra
JeffGorra@ArtistWaves.com